EXPORT
Due to our expertise of 20 years, experienced team and consultants in law, customs and finance, export is our assertive field. We use;
Our knowhow, coming from a wide geography from Middle East to Europe, as an experience in order to expand in new lands,   
Our experience in exporting variety of product groups, as a flexibility in order to adapt to new products,
Our team's skills, is to provide high quality and fast service for our customers.
Our priority is to respond fast, fair and legitimate to our clients' requests of: Construction materials in particular, such as aluminum,
And then in a wide variety; from lock, hinge to durable goods, from automotive spare parts to energy drinks.
We carry the responsibility of representing the "high quality product" image of our country while we are expanding into the new markets. Thus, our aim is to provide our experience, which we have gained in Europe, Middle East and North Africa, to Saharan and sub-Saharan countries such as Somali, Ethiopia, Chad, Cibuti, by not losing our philosophy of high quality product, fast service and dynamism.
Our goal is; to maintain sustainable relationships with our customers based on quality, reliability and solution orientation and to contribute to Turkey's economy in this respect. We believe in the potential of Turkey, we rely on the quality of Turkish product and we are aware of the value of the educated human resources of the country.
We are motivated by our own brands, which we have created and grew carefully and by our suppliers, which are the pioneers of Turkey.
IMPORT
Based on the awareness of our country's needs, we use our experience, knowhow and expertise which we have gained in export, in order to provide import services for our customers.
Our priorities in import service are the product groups which are not manufactured in Turkey or are manufactured in insufficient amounts in the country. Petrochemicals such as PVC, polyethylene and construction materials such as aluminum, iron and copper are the pioneers in our import operations. Due to our wide supplier network and experience in logistics and customs procedures, we are capable of importing any product groups depending on our customers' requests.
We provide our worldwide reliability, which we have gained in Export and Transit Trade operations, to our Turkish customers together with the philosophy of high quality product, high quality service.
Our goal is; to meet our customers' requests and expectations by providing our worldwide supplier network to them and to satisfy Turkey's needs in terms of insufficient product groups.
We are motivated by the wide network of manufacturers, philosophy of not compromising the quality and our team of experts in Foreign Trade.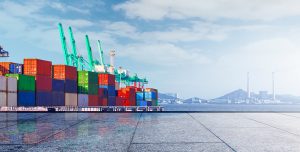 TRANSIT TRADE
We consider our customers as partners and take their goals as ours. The whole world is our sourcing market for the product groups, which is not produced in Turkey, or which is not manufactured enough to meet our customers' orders. Based on our solution focused attitude, we respond to our clients' needs with high quality products, fast service and affordable prices.
We take the whole world into account for our Transit Trade service and we expand our supplier network every year from China, India, South Korea to Europe and South America based on the quality, reliability and sustainability. We increase the options to be provided to our customers via Transit Trade services, with our team of experts in import and export procedures of  the origin and destination countries.
We consider the quality of the products to be offered to our customers via Transit Trade, as AGP's own product quality. In this aspect, we evaluate the countries and manufacturers through field visits and make certain of the service and product quality. Additionally, we have created our own brands for particular product groups, such as sugar, automotive spare parts and soft drinks, in order to maintain sustainable quality.
Our goal is; being our customers' partner in terms of their all needs, by providing our experience and knowhow.
We are motivated by our import and export experiences of 20 years, our team of experts and our customers who believe in our potential